Tables Overview
How healthy is your vertebrate-eating animal's diet? We compiled the following food composition tables to help you determine the answer. The tables include:
Detailed food composition data on the nutritionally important components of whole vertebrate prey items excluding fish.
Values for energy and nutrients including protein, carbohydrates, fat, vitamins and minerals.
Comparisons of how the nutritional content of individual prey items vary from one another.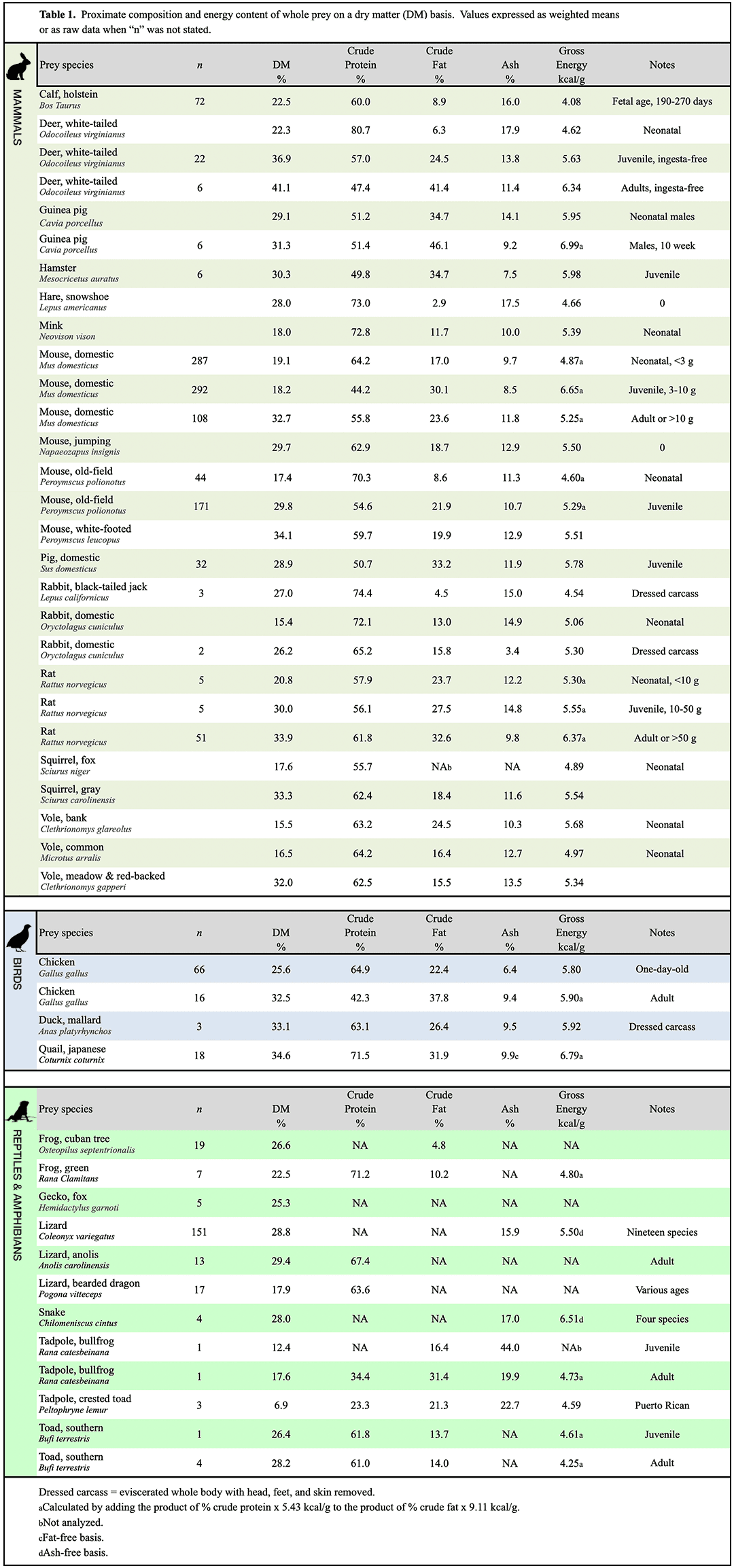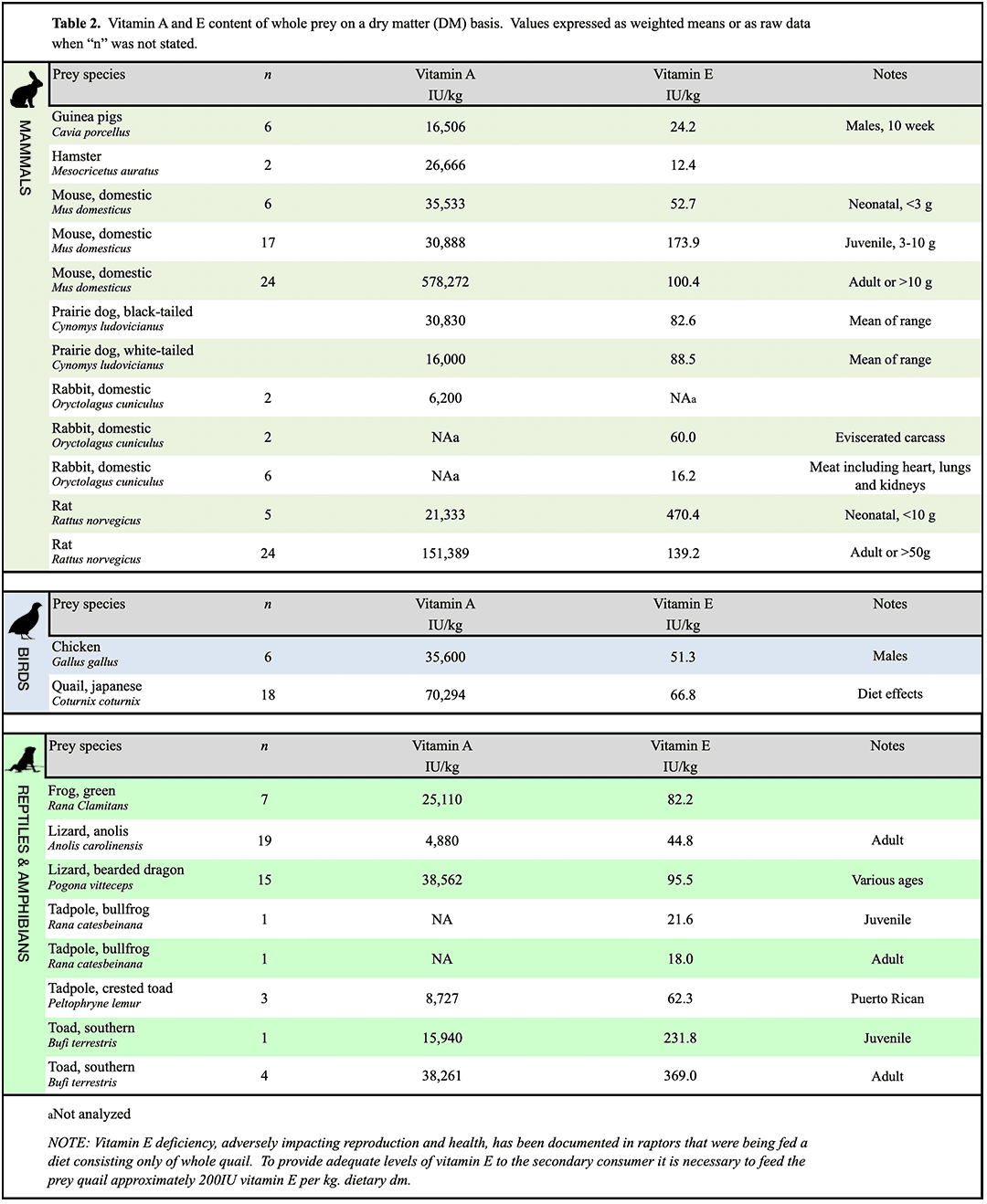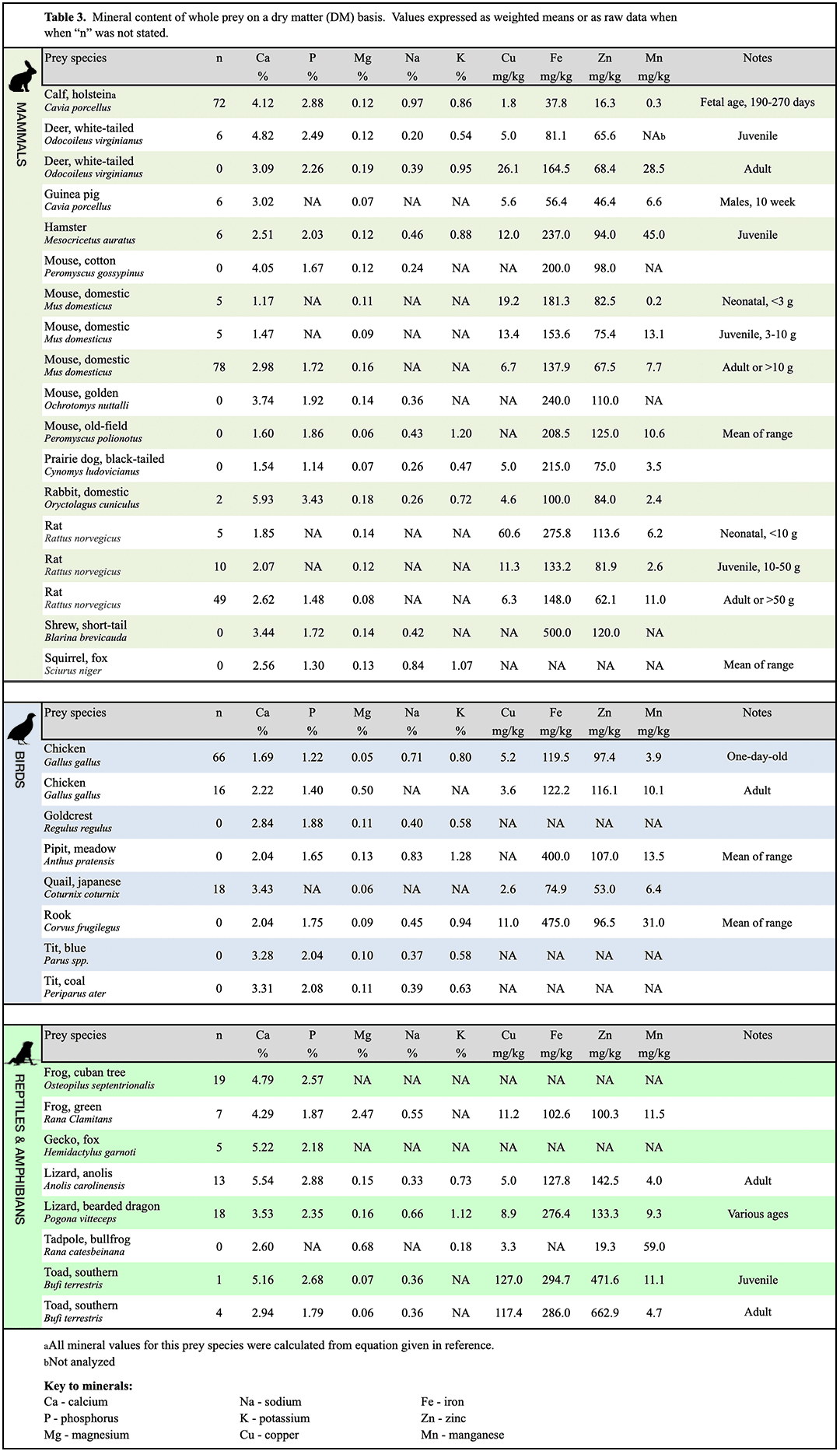 Prepared By: Ellen S. Dierenfeld, PhD, Heather L. Alcorn, BS, and Krista L. Jacobsen, MS - 2002.
Get Premium Quality Animal Food at RodentPro.com
At RodentPro.com, your pet's health and well-being are our top priorities. Our team of experts is dedicated to offering incredible products and excellent customer service. When it comes to shopping for whole vertebrate prey, look no further than our frozen foods. To give your pet a healthy, balanced diet, shop our selection today!
Get Top-Quality Frozen Food from RodentPro.com
Choose from our wide variety of options and give your pet the very best.
---
---